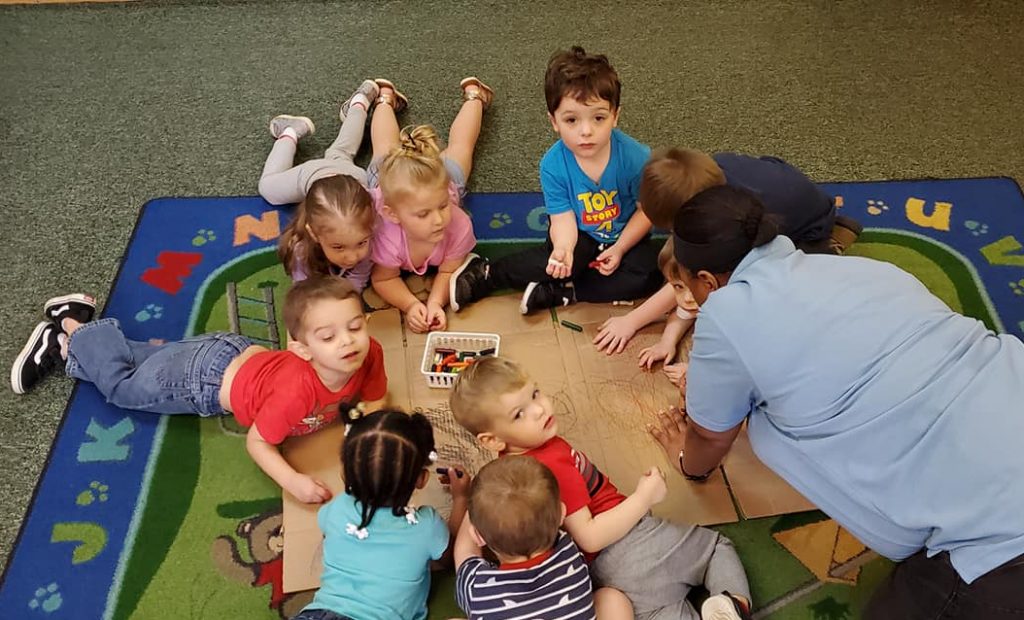 Our two year old class is a busy place. Miss Kathy's assists parents with potty training without pressure.
Like all of our age groups our certified teachers focus on your child's social and educational needs.
Classes daily for our two year olds on music, art, small motor skills, large motor skills, story time reading, and outside play.